Molybdennum & Tungsten Furnace Elements
Molybdenum & Tungsten mesh and weave heating elements provide exceptional benefits for users of high temperature vacuum and atmospheric furnaces.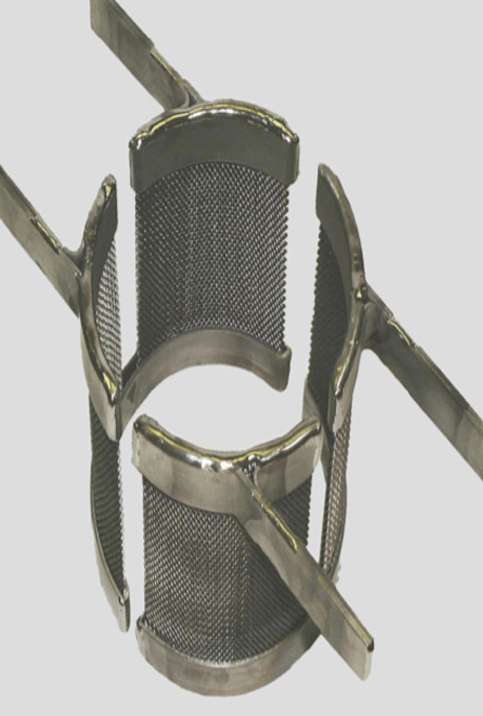 Oxy-Gon manufactures reliable high-quality molybdenum & tungsten elements in both mesh and weave configurations. These elements are meticulously hand crafted and undergo rigorous quality control to ensure that each is built to the highest standards.
Oxy-Gon's mesh and weave heating elements are made from continuous interlocked molybdenum & tungsten wire coils. When heated, each wire moves independently from its neighbor. The nature of the interlocked wire coils means that each element has built-in flexibility, especially compared to refractory sheet style elements. This largely eliminates mechanical and thermal stresses leading to considerably improved element life. These elements are available in both cylindrical and flat panel designs.
Standard element configurations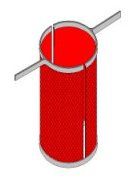 Circular Single Phase
– Split or one piece construction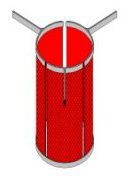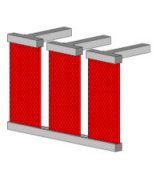 Mesh and weave element features:

Oxy-Gon elements provide excellent service life up to 3000°C with the tungsten mesh construction.

The high optical density provides even heat transfer to the work for exceptional temperature uniformity.

The large surface area of each element reduces watt density resulting in improved service life.

Minor individual wire breakage will not affect performance or service life.

Oxy-Gon can fabricate our mesh and weave elements to specific sizes and shapes, or they can be engineered to fit any brand of vacuum furnace.

The mesh and weave elements operate at the lowest possible temperature relative to the work temperature.
Why Choose Oxy-Gon as Your High-Temperature Partner?
"Oxy-Gon has been an indispensable partner in our business. They worked very closely with us to provide an equipment solution that met our process needs, as well as our budget. Also, their response to questions regarding their equipment has been very accommodating. We've always been able to speak with a knowledgeable person right out of the gate, who has been able to quickly answer our questions. I would happily recommend this company to any customer in search of a high-quality, well supported piece of equipment."
G.D. , Chief Operating Officer

"From full-functioning systems to small replacement parts, working with Oxy-Gon has been a pleasant experience. They understand what my end goal is and offered practical and useful suggestions that have helped move our projects forward. Their experience has been key in keeping our furnace functioning at peak performance."
J.L. , PhD & Chief Technology Officer

"Quick replies to questions and great customer service is what first attracted us to Oxy-Gon, but their deep understanding of high-temp processing is what helped us pull the trigger on a furnace.  Our relationship with Oxy-Gon has been and continues to be instrumental in moving our business forward."
H.S. , PhD, President & CEO

"Oxy-Gon did an outstanding job with the installation of our high temperature furnace. Their professionalism and thoroughness are greatly appreciated. We will be able to generate some exciting research results from our Oxy-Gon furnace."
K.L., Ph.D. & Professor