Oxy-Gon's TC Series Top Loading Furnace is designed to provide years of continuous service while requiring a low investment cost.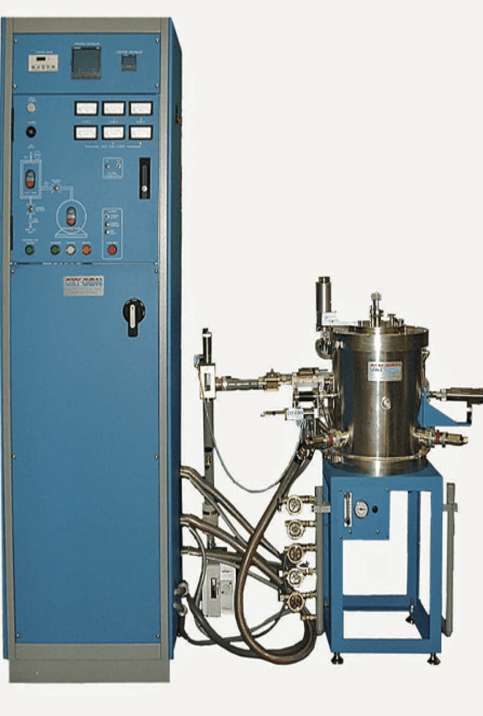 Years of industry experience and cutting-edge technology ensures our top loading vacuum furnace will perform reliably and fit seamlessly with your process.
Designed for use in industrial or laboratory heat treating, sintering and brazing applications, our top loading vacuum furnace is capable of high temperatures and high vacuum, giving you the versatility you need for various production or R&D applications. And because of its top-loading functionality, our customers with laboratory and industrial applications enjoy extremely convenient and unobtrusive loading and unloading of fixtures and workloads.
Our top loading furnace system is designed to meet your needs right out of the box, with a wide range of optional components and accessories available as well. The basic Top loading furnace system includes the furnace assembly, power supply, heat zone, evacuation system, and inert gas system.
Applications for our Hot Press Furnace Systems include:









Carbon Glass & Ceramic Composites
Custom Vacuum Furnace System Features

The furnace can be rated up to a maximum operating temperature of 2500° C (4,532° F) and will operate in vacuum, inert atmosphere, Nitrogen or Hydrogen.

Constructed of double walled, 304L stainless steel

Each component is electropolished for the highest vacuum quality

Ports are incorporated into the heat chamber for a sight window

Water-cooled power feedthroughs

Graphite or refractory metal heating elements

Numerous available power supplies

Programmable process temperature controller

Separate over temperature limiter

Available recorders and data logging devices

Sensors available include thermocouple, optical pyrometers, and power transducers
Why Choose Oxy-Gon as Your High-Temperature Partner?
"Oxy-Gon has been an indispensable partner in our business. They worked very closely with us to provide an equipment solution that met our process needs, as well as our budget. Also, their response to questions regarding their equipment has been very accommodating. We've always been able to speak with a knowledgeable person right out of the gate, who has been able to quickly answer our questions. I would happily recommend this company to any customer in search of a high-quality, well supported piece of equipment."
G.D. , Chief Operating Officer

"From full-functioning systems to small replacement parts, working with Oxy-Gon has been a pleasant experience. They understand what my end goal is and offered practical and useful suggestions that have helped move our projects forward. Their experience has been key in keeping our furnace functioning at peak performance."
J.L. , PhD & Chief Technology Officer

"Quick replies to questions and great customer service is what first attracted us to Oxy-Gon, but their deep understanding of high-temp processing is what helped us pull the trigger on a furnace.  Our relationship with Oxy-Gon has been and continues to be instrumental in moving our business forward."
H.S. , PhD, President & CEO

"Oxy-Gon did an outstanding job with the installation of our high temperature furnace. Their professionalism and thoroughness are greatly appreciated. We will be able to generate some exciting research results from our Oxy-Gon furnace."
K.L., Ph.D. & Professor