A Simple Promise
to You
For 35 years, Oxy-Gon has been a true partner that
works with our customers to develop the custom
furnace solutions they need. And we'd like to do the
same for you.
"Oxy-Gon has been an indispensable partner in our business. They worked very closely with us to provide an equipment solution that met our process needs, as well as our budget. Also, their response to questions regarding their equipment has been very accommodating. We've always been able to speak with a knowledgeable person right out of the gate, who has been able to quickly answer our questions. I would happily recommend this company to any customer in search of a high-quality, well supported piece of equipment."
G.D. , Chief Operating Officer

"From full-functioning systems to small replacement parts, working with Oxy-Gon has been a pleasant experience. They understand what my end goal is and offered practical and useful suggestions that have helped move our projects forward. Their experience has been key in keeping our furnace functioning at peak performance."
J.L. , PhD & Chief Technology Officer

"Quick replies to questions and great customer service is what first attracted us to Oxy-Gon, but their deep understanding of high-temp processing is what helped us pull the trigger on a furnace.  Our relationship with Oxy-Gon has been and continues to be instrumental in moving our business forward."
H.S. , PhD, President & CEO

"Oxy-Gon did an outstanding job with the installation of our high temperature furnace. Their professionalism and thoroughness are greatly appreciated. We will be able to generate some exciting research results from our Oxy-Gon furnace."
K.L., Ph.D. & Professor

The Highest Quality Equipment, Best Service
and Comprehensive Support.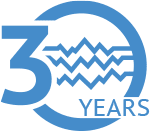 35 Years of Experience
And in that time there is not much we haven't seen. Put our experience to work for you.

We Develop Custom Solutions
High-temperature, controlled atmosphere furnaces are not something that can be bought over the counter, at least not for our customers. Each furnace is customer engineered/designed to solves your challenges and keep your process moving forward.

We're Nimble and Can Make Adjustments Quickly
Finding the best solution means looking at problems from different directions. Sometimes that involves the ability to pivot quickly. For Oxy-Gon, that is in our company's DNA. Our fist goal is to develop the best solution for your challenge.

A Record of Success
You can find our state-of-the-art high-temperature furnaces in industries across the globe including aerospace, aviation, communications, defense, energy, materials, medical, nuclear, optical, and R&D organizations.

Better Customer Service
As a smaller company, we take pride in our customer service. We understand that good communication and true partnership is what drives success. When you contact Oxy-Gon you always talk with a real person.

A Diverse Customer Base
Over the 35 years we've been in business, we've worked with private industries, colleges, universities, research facilities, and government laboratories worldwide. We understand the unique aspects and protocols of each.
Let's Talk About Your Challenge