Oxy-Gon Is Your Process Gateway Providing High-Temperature Furnace Solutions.
After 35+ years in the industry, we have worked with everyone from research universities to government R&D. Our partners trust Oxy-Gon to design, build, and service high-temperature furnaces that are used in many different processes.
Oxy-Gon has designed systems for:
Annealing
Brazing
Ceramic Composites
Ceramic Firing
Crystal Growth
Diffusion Bonding
Degassing
Extensometry
Glassy Carbon
Glass Processing Studies
Graphitization
Hot Pressing
Melting
Quenching
Sintering
Tensile Testing
"Oxy-Gon has been an indispensable partner in our business. They worked very closely with us to provide an equipment solution that met our process needs, as well as our budget. Also, their response to questions regarding their equipment has been very accommodating. We've always been able to speak with a knowledgeable person right out of the gate, who has been able to quickly answer our questions. I would happily recommend this company to any customer in search of a high-quality, well supported piece of equipment."
G.D. , Chief Operating Officer

"From full-functioning systems to small replacement parts, working with Oxy-Gon has been a pleasant experience. They understand what my end goal is and offered practical and useful suggestions that have helped move our projects forward. Their experience has been key in keeping our furnace functioning at peak performance."
J.L. , PhD & Chief Technology Officer

"Quick replies to questions and great customer service is what first attracted us to Oxy-Gon, but their deep understanding of high-temp processing is what helped us pull the trigger on a furnace.  Our relationship with Oxy-Gon has been and continues to be instrumental in moving our business forward."
H.S. , PhD, President & CEO

"Oxy-Gon did an outstanding job with the installation of our high temperature furnace. Their professionalism and thoroughness are greatly appreciated. We will be able to generate some exciting research results from our Oxy-Gon furnace."
K.L., Ph.D. & Professor

Over 35 Years of High-Temperature Furnace
Development Knowledge Working for You.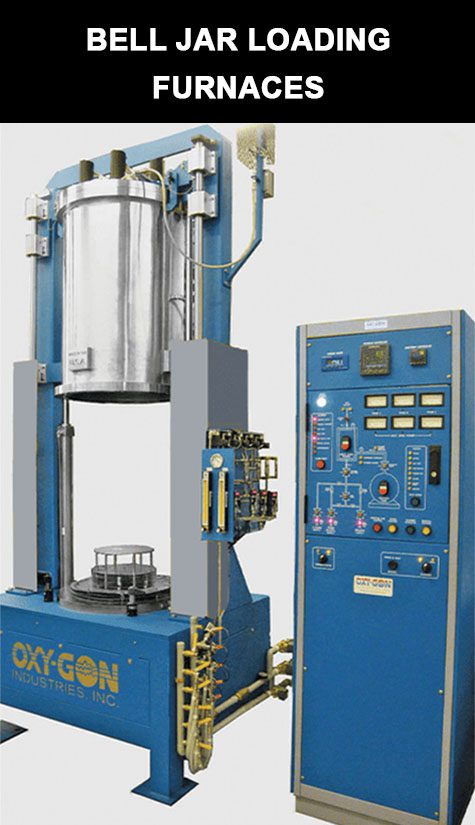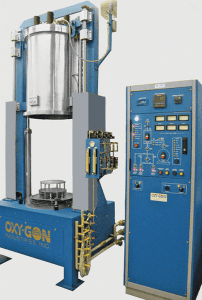 Bell Jar Loading Furnaces
The BF Series Bell Furnace is designed to optimize space, performance, and flexibility for a wide variety of heat treating, laboratory, and production applications. On top of this, the all-stainless steel, tungsten, or molybdenum hot zones provide an environment particularly fitting for applications that require minimal particulate contamination, ranging from semiconductor production to applications involving medical devices.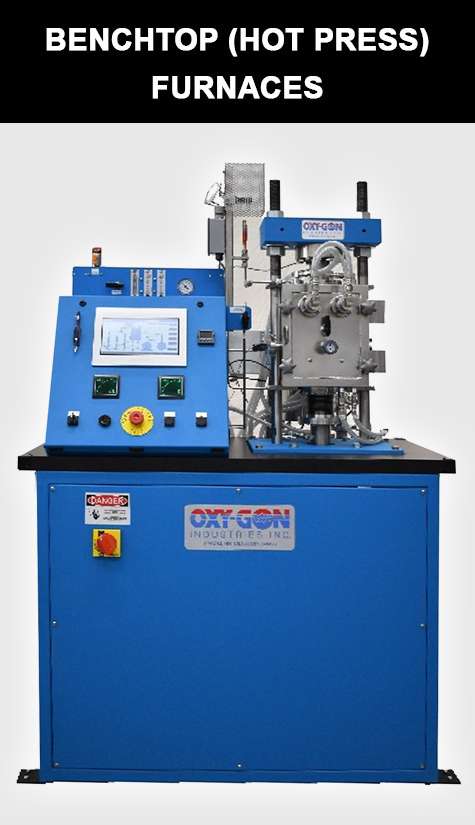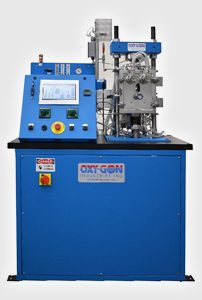 Benchtop (Hot Press) Furnaces
Perfect for university and research laboratories, the benchtop hot press is rated up to a maximum operating temperature of 2000°C and will operate in vacuum, argon, nitrogen and forming gas (95%N2/5%H2) atmospheres.
The basic furnace system includes the furnace assembly, power supply, heat zone, evacuation system, press frame, hydraulic system, and inert gas supply.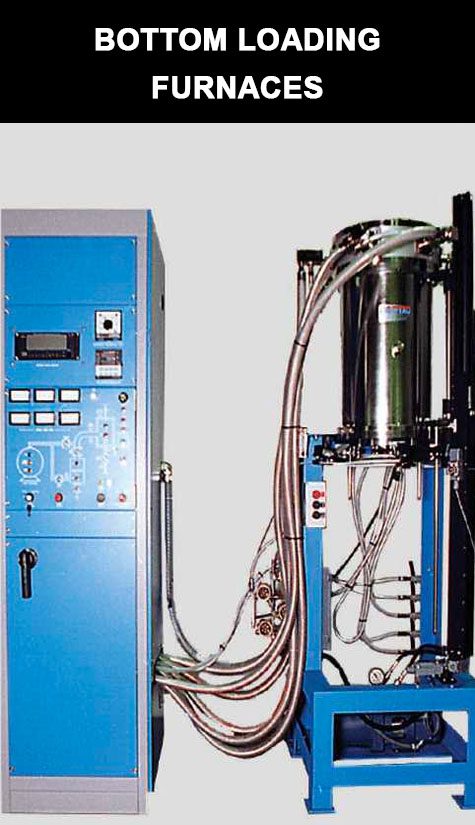 Bottom Loading Furnaces
Whether you're looking to enhance your processes with more effective heating or simply need to replace an existing sintering furnace, our furnaces are built to perform and to last. By combining precision manufacturing to ensure the best vacuum quality as well as a number of features to ensure ease of use, we're positive that an Oxy-Gon bottom loading furnace is an effective and competitively priced solution for your business.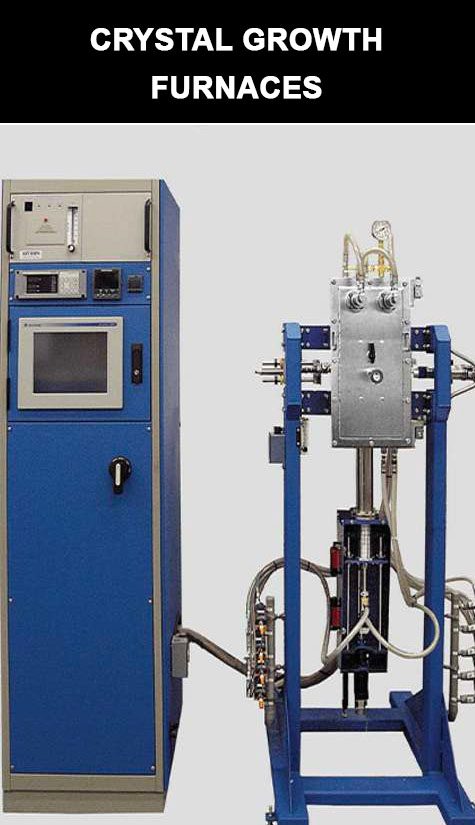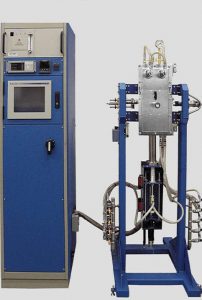 Crystal Growth Furnaces
Our crystal growth furnaces use our OXY-GON Crystal Pullers and/or translation mechanisms, specifically engineered to provide smooth translation during the crystal growth process using micro-stepping motors that are controlled by the main PLC. Rotational stages can be added to the crystal pullers as well.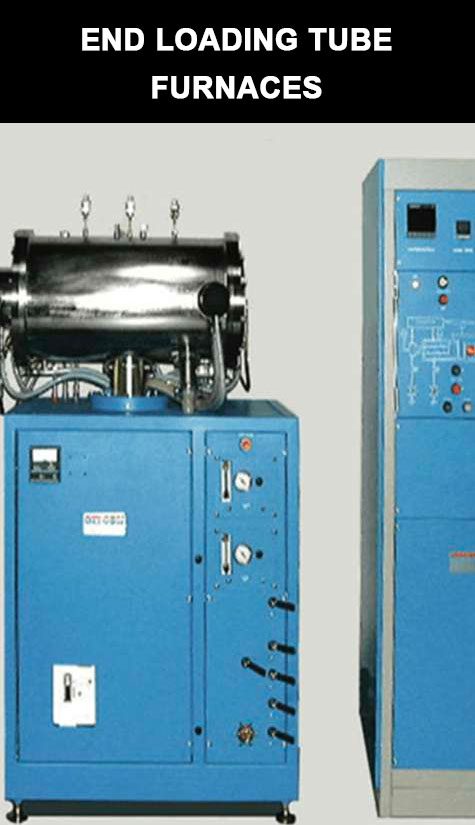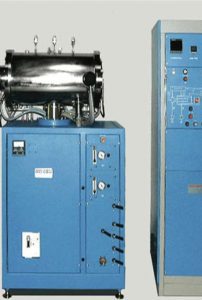 End Loading Tube Furnaces
The EC Series End Loading Furnace is designed to provide years of continuous service while requiring a low investment cost. Oxy-Gon manufactures high-temperature, end loading tube furnaces in a wide variety of configurations for industrial and laboratory applications. In fact, we designed our end loading tube furnaces with versatility in mind, including a wide range of temperatures, programmable temperature controls, and other helpful features.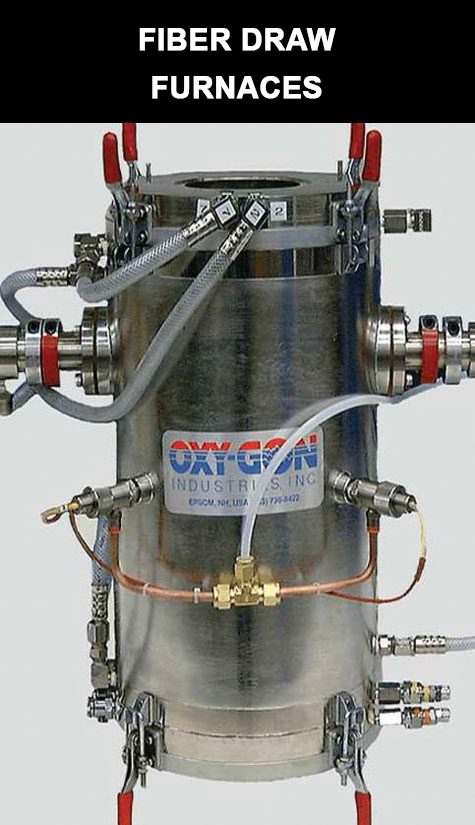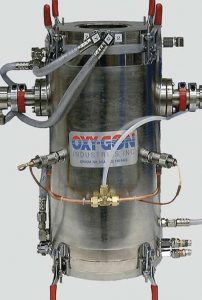 Fiber Draw Furnaces
The Oxy-Gon Fiber Draw Furnace Series are designed to minimize the generation of particulates and to maximize the production of quality fiber. Oxy-Gon's reliable furnaces for fiber drawing are known for their simplicity, efficiency, and high-quality materials. Our series of fiber draw furnaces are easier to operate and maintain, providing you with a reliable tool that delivers the same level of high-performance day in and day out.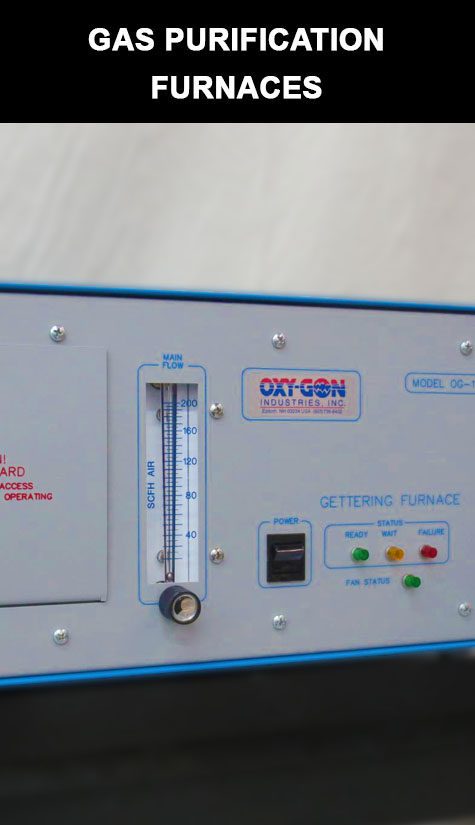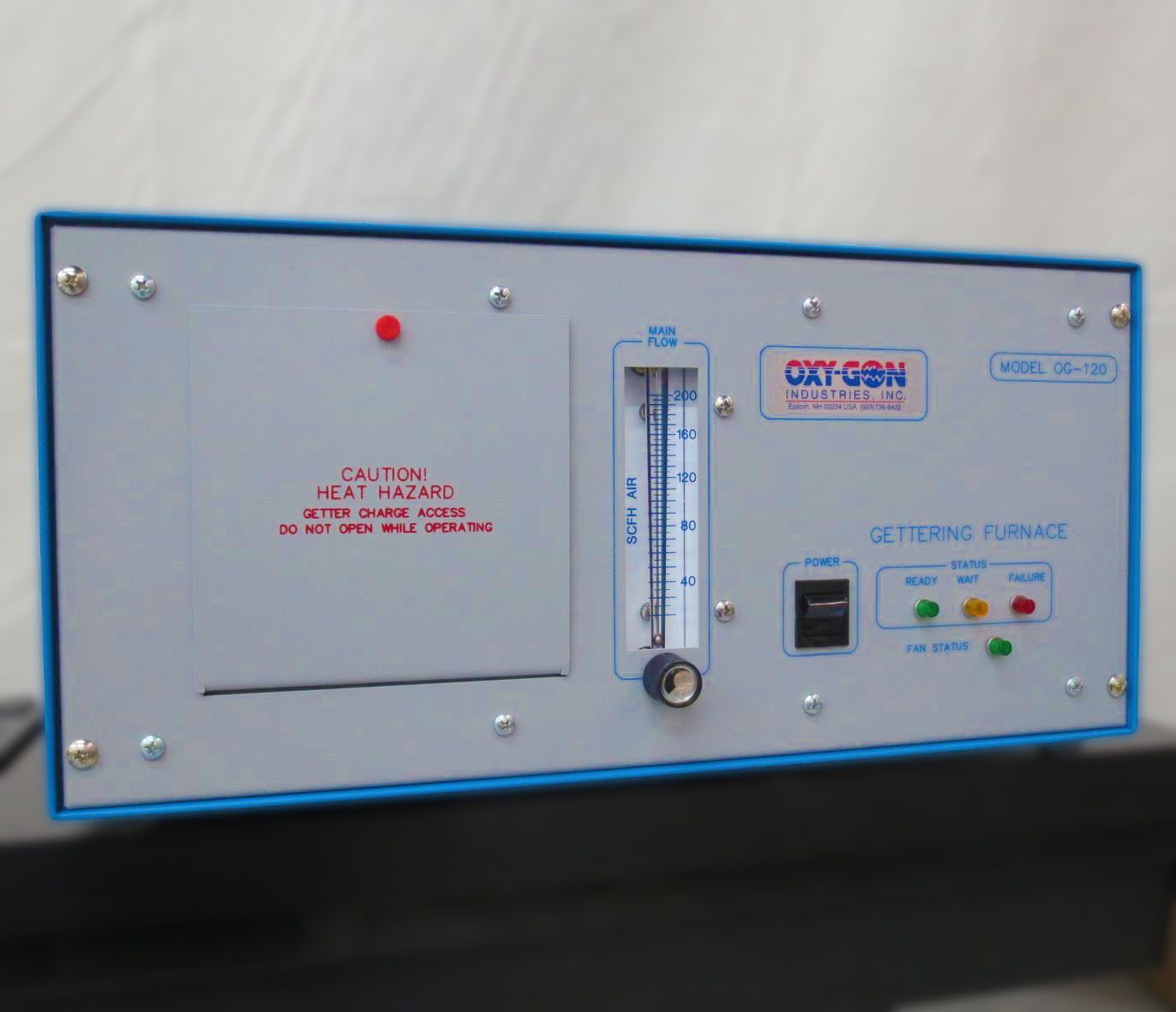 Gas Purification Furnaces
Oxy-Gon is your best choice for gas purification laboratory furnaces. Designed for those needing a small lab furnace, our OG-120 gas purification furnace is a completely self-contained solution that you can rely on to purify inert gases to less than 1PPB of oxygen or better. In addition to removing oxygen, the OG-120 gas purification furnace also removes Nitrogen, Carbon, and Water Vapor, making it a comprehensive solution for a wide variety of lab and production applications.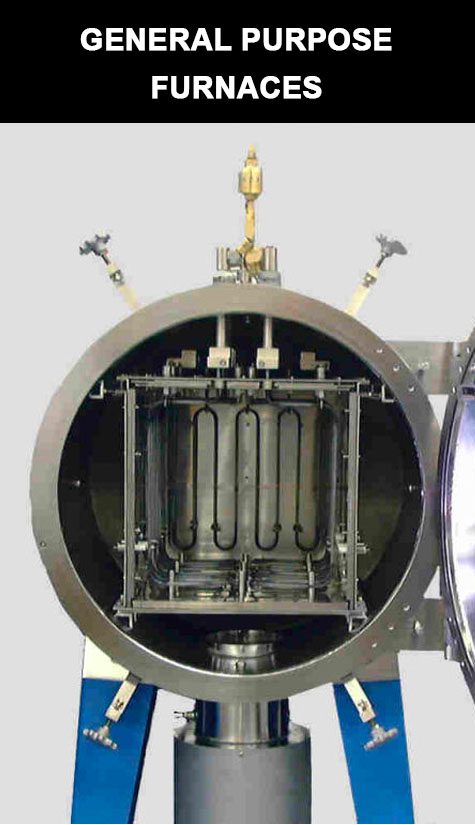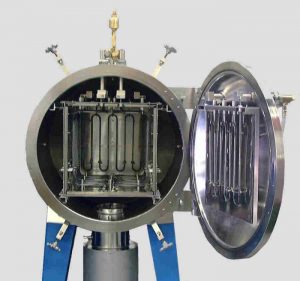 General Purpose Furnaces
Designed and manufactured to deliver effective, efficient, and homogenous heating throughout, our general purpose ceramic furnaces are used in numerous industrial applications with outstanding results. In fact, to ensure each furnace has the best possible vacuum quality, every component is electropolished for better vacuum pressures, outgassing rates, and pumping speeds.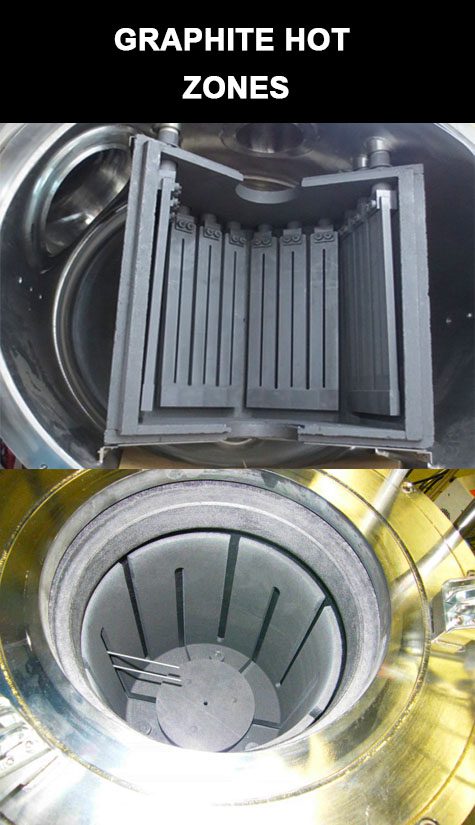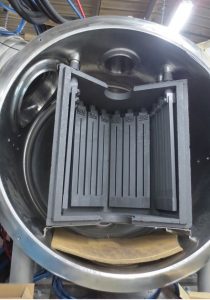 Graphite Hot Zones
Competitively priced graphite hot zones are available for any vacuum or inert atmosphere furnace. These elements and insulation packs can operate up to 3000°C (depending on vacuum level), are more energy efficient then full metal hot zones and can have a longer lifespan with proper maintenance.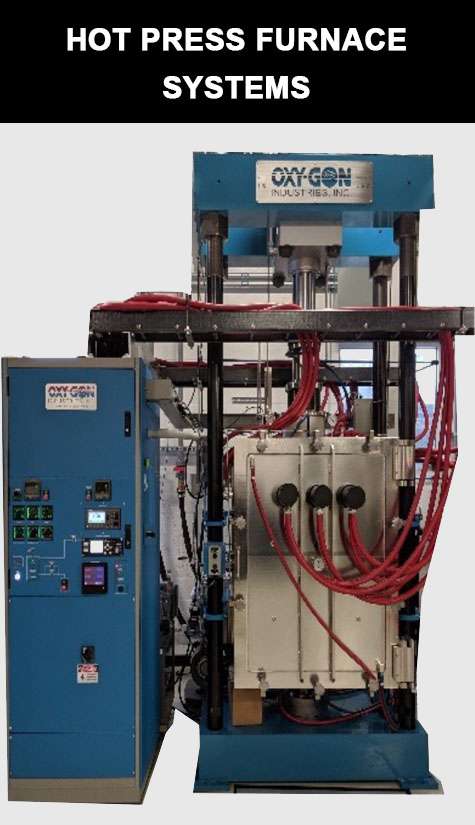 Hot Press Furnace Systems
Combining Oxy-Gon's industry experience with state of the art technology,  our Oxy-Gon Hot Press Furnace is designed to give you years of reliable service with all of the features that make your job easier, like stainless steel construction, easy temperature control, and available recorders and data logging devices.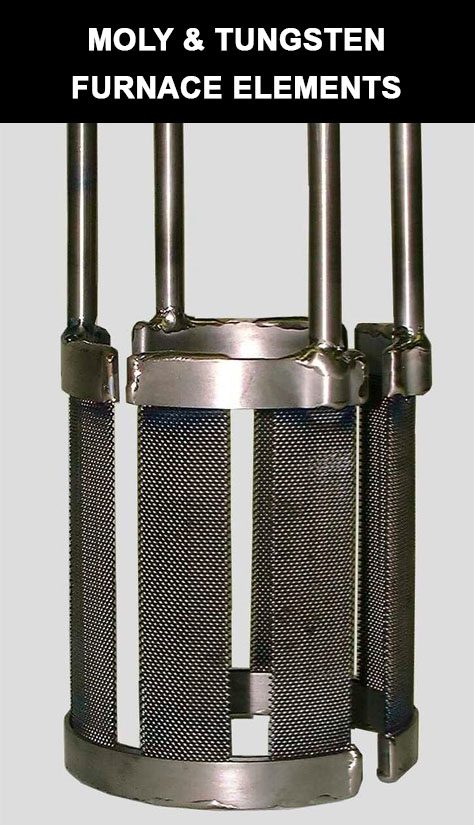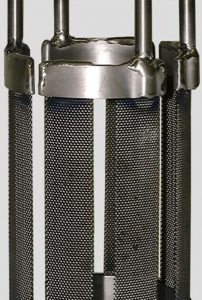 Molybdenum & Tungsten Furnace Elements
OXY-GON manufactures reliable high-quality Molybdenum elements in both mesh and weave configurations. These elements are meticulously hand crafted and undergo rigorous quality control to ensure that each is built to the highest standards.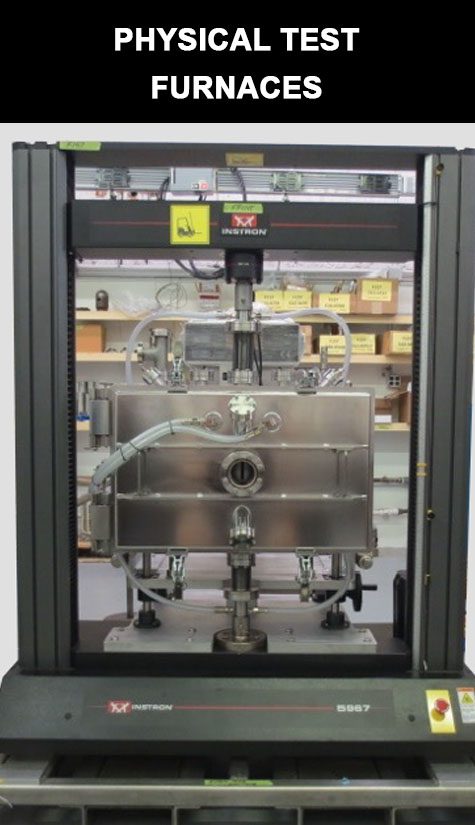 Physical Test Furnaces
Implementing our furnace expertise with the test frame technology, the physical test furnaces allow samples to be tested for compression strength, deflection, fatigue, multi-axial testing, tensile strength, torsional strength, etc. using various temperatures and controlled atmospheres.
Why Choose Oxy-Gon as Your High-Temperature Partner?