Top Loading Furnace
The TC Series Top Loading Furnace is designed to provide years of continuous service while requiring a low investment cost.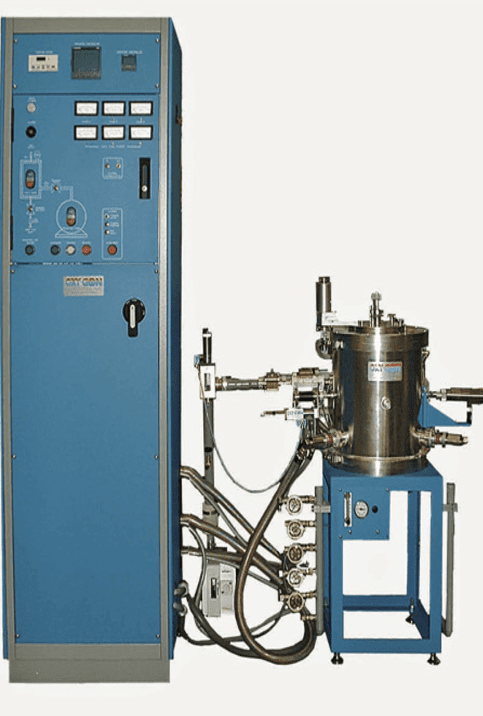 When you need a powerful, convenient, and reliable top loading vacuum furnace, we offer you the industry experience and cutting edge technology that ensure you get a solution that fits seamlessly with your applications.
Designed for use in industrial or laboratory heat treating, sintering and brazing applications, this furnace is capable of high temperatures and high vacuum, giving you the versatility you need for various production or R&D applications. Because of its top-loading functionality, our customers with laboratory and industrial applications enjoy extremely convenient and unobtrusive loading and unloading of fixtures and workloads.
Applications for Top Loading Vacuum Furnaces
Businesses, educational institutions, and laboratories around the world have used our vacuum furnaces in an extremely wide range of applications. Some of these applications include:









Carbon Glass & Ceramic Composites
Our top loading furnace system is designed to meet your needs right out of the box, with a wide range of optional components and accessories available as well. The basic Top loading furnace system includes the following components:





Custom Vacuum Furnace System Features

The furnace can be rated up to a maximum operating temperature of 2500° C (4,532° F) and will operate in vacuum, inert atmosphere, Nitrogen or Hydrogen.

Constructed of double walled, 304L stainless steel

Each component is electropolished for the highest vacuum quality

Ports are incorporated into the heat chamber for a sight window

Water-cooled power feedthroughs

Graphite or refractory metal heating elements

Numerous available power supplies

Programmable process temperature controller

Separate over temperature limiter

Available recorders and data logging devices

Sensors available include thermocouple, optical pyrometers, and power transducers
How Can We Help Your Process
"Lorem ipsum dolor sit amet, consectetuer adipiscing elit. Aenean commodo ligula eget dolor. Aenean massa. Cum sociis natoque penatibus et magnis dis parturient montes, nascetur ridiculus mus."

TESTIMINONIAL NAME
"Lorem ipsum dolor sit amet, consectetuer adipiscing elit. Aenean commodo ligula eget dolor. Aenean massa. Cum sociis natoque penatibus et magnis dis parturient montes, nascetur ridiculus mus."

TESTIMINONIAL NAME
"Lorem ipsum dolor sit amet, consectetuer adipiscing elit. Aenean commodo ligula eget dolor. Aenean massa. Cum sociis natoque penatibus et magnis dis parturient montes, nascetur ridiculus mus."

TESTIMINONIAL NAME