The Oxy-Gon FC Series General Purpose Ceramic Furnace
The FC Series General Purpose Ceramic Furnaces are designed to provide years of continuous service while requiring a low investment cost.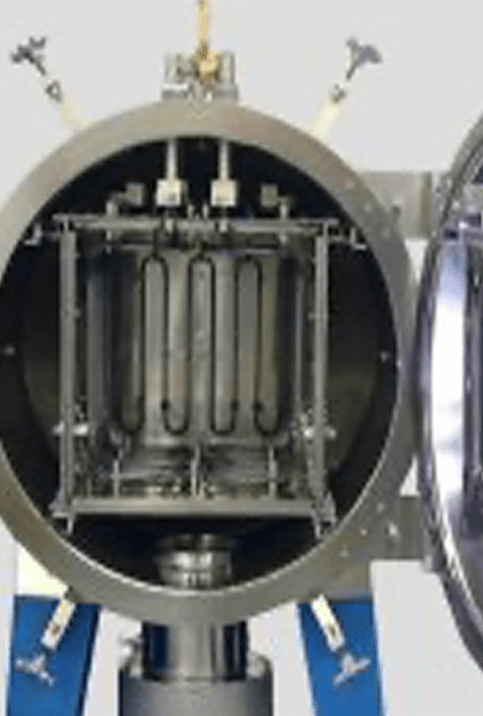 When you need a furnace for a wide variety of industrial applications, your goal is a high quality end product and long-term performance that you can count on every day. Manufactured to deliver effective, efficient, and homogenous heating throughout — our general purpose furnace has been used in numerous industrial applications with outstanding results.
Regardless of your industry or application, whether you're dealing with brazing, sintering or metal processing, if it calls for a furnace our FC series furnace gets the job done.


Maximum operating temperature of 2500°C (4532°F)

Will operate in a vacuum, inert atmosphere, nitrogen, and wet or dry hydrogen

Various available power supplies

Programmable temperature control

Fully automatic pumping system

A Ceramic Furnace Designed for Versatility
The FC Series General Purpose Furnaces are designed to provide years of continuous service. To do that, we manufacture them with the state-of-the-art features you need, combined with many small details we're sure you'll appreciate, like rugged construction, a streamlined user-interface, and outstanding flexibility – all at a competitive price. Should you require any sort of additional attachments or features, no problem. A wide variety of add-ons and value added features are available as well.
Applications for this ceramic furnace include:







The basic furnace system includes the following components:





Furnace Assembly
For all of our furnaces, the chamber, front door, and rear cover are double walled, 304L stainless steel — making them extremely sturdy. To ensure that each furnace has the best possible vacuum quality, every component has also been electropolished to give the furnace a smoother surface for better vacuum pressures, outgassing rates, and pumping speeds.
Ports are incorporated in the chamber and front door for a sight window, thermocouples, or an optical pyrometer. Power for the heating elements is supplied through power feedthroughs located in the the chamber. The power feedthroughs are Nickel plated.
Heat Zone
The heating elements in our FC Series furnaces are located on all sides of the heat zone for exceptional temperature uniformity. Depending on your application and the operating temperature of the unit, the element and shield packages can be supplied in Graphite, Molybdenum, Tantalum, or Tungsten.
How Can We Help Your Process
"Lorem ipsum dolor sit amet, consectetuer adipiscing elit. Aenean commodo ligula eget dolor. Aenean massa. Cum sociis natoque penatibus et magnis dis parturient montes, nascetur ridiculus mus."

TESTIMINONIAL NAME
"Lorem ipsum dolor sit amet, consectetuer adipiscing elit. Aenean commodo ligula eget dolor. Aenean massa. Cum sociis natoque penatibus et magnis dis parturient montes, nascetur ridiculus mus."

TESTIMINONIAL NAME
"Lorem ipsum dolor sit amet, consectetuer adipiscing elit. Aenean commodo ligula eget dolor. Aenean massa. Cum sociis natoque penatibus et magnis dis parturient montes, nascetur ridiculus mus."

TESTIMINONIAL NAME